WHERE I teach

Babysitting CPR classes (age 10-15)
1) ONSITE at YOUR location (scout troops homes, churches, schools)    2) at County Libraries  (see below)
WHAT is the curriculum ?     American Safety and Health Institute(ASHI) is part of the largest privately held emergency care and response training organization in the world.   Since 1978, ASHI/HSI companies have partnered with more than 16,000 approved training centers to certify more than 21 million emergency care providers in the U.S. and more than 100 countries.
PRICE  –  $75    (see my page Compare the Classes)
Includes in-class use of textbook, videos, dolls, mannequins, skills training. 
Student Take Away – CPR training, choking skill, Babysitting book, Certificate, CONFIDENCE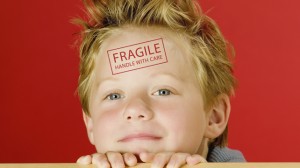 Call to talk about coming to YOUR SITE  or
REGISTER BELOW for a CLASS
(This is a one-time class – don't be put off by a library location that's not necessarily CLOSE to your home. )   
During November and December 2018, the "Holiday" months,
I offer a more flexible schedule !
Because students have "no classes" days/weeks during these months, I am able to offer M-F classes at YOUR SITE besides my customary Saturday/Sunday class times.
This is a GREAT TIME to reserve a date for my 4-hour Babysitting CPR class at YOUR SITE.    New babysitters can begin 2019 with skills, certification and CONFIDENCE.        Call me for Information:    Jean  303 997 9327  
NEXT Classes at Libraries:
Sunday, January 20   Lakewood Library, Lakewood   12:15 – 4:15 pm  (MAP)
Sunday, January 27   Southglenn Library, Centennial   1:00 – 5:00 pm  (MAP)

Click  HERE  to register